We organized an incentive trip to Stockholm for Greenwich Travel. If you would also like to organize a learning expedition to Copenhagen or Scandinavia, please contact us.
The agency Greenwich Travel asked us to organize a sports trip for their loyal clients. This entirely male group of around 20 people wanted a few days incentive trip to Stockholm.
Peaceful and relaxed, the Swedish capital combines nature, culture and new trends. This 'northern Venice', nestled on fourteen islands, between Lake Mälaren and Baltic Sea, is a cosmopolitan city built on the water which offers a wide range of activities, entertainment and water sports.
The quality and the relevance of the exchanges with our client allowed us to create a clear profile of the participants and to define precise specifications.
The objective of this trip, originally a reward for their success at work , was to allow the highest achievers in the company from all over France to be valued by participating in a unique and special adventure. While keeping the sports concept of rivalry and competition in the construction of our program, we opted for a personalized formula, accessible to all.
We created a series of inclusive events where participants of all ages and physical condition were able to enjoy the activities in casual dress, while mixing sport, common sense and a good dose of humour.
A series of urban-discovery challenges, marine activities and freshly prepared lunches followed one another in the Nordic atmosphere, all well-organized Scandinavian-style.
KIN BALL
An ideal activity to work on the cohesion of the group was the discovery of the Kin Ball. It's an unknown and unusual sport which is great fun. Three teams clash at the same time making passes with a balloon of 1.22 m.
STAND-UP PADDLE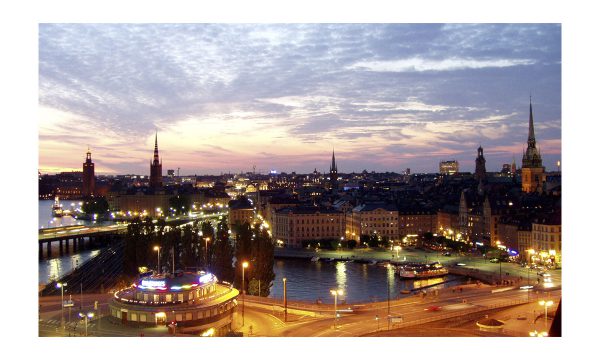 Then, a challenge in the form of stand-up paddle relay was organized in the archipelago. Six people standing together on a board using all their communication skills to paddle effectively together.
This relay on the water was a chance to strengthen cohesion in the teams by promoting collaboration while at the same time sharing unique fun moments.
BIKE RALLY
To decide between the teams, a bike rally in the streets of Stockholm was organised. Each team, with a small canvas bag containing cards with challenges, was able to discover the city while being entertained and winning, thanks to a collaborative spirit and a points system. This treasure hunt ended in a convivial atmosphere with meal prepared in the middle of nature before our very eyes by a cook that actually pushed a rolling kitchen there, 100% organic and very tasty.
The awards took place in a privately reserved restaurant during the closing ceremony, a great moment of emotion and sharing of the experience together in Stockholm, and for all a wealth of warm memories. The trophies rewarded sports performances, social and cultural skills and especially teamwork.
Contact us for your team-building projects or for your group events to experience together a unique event tailored to your needs!